Pro Golf Discount of Southcenter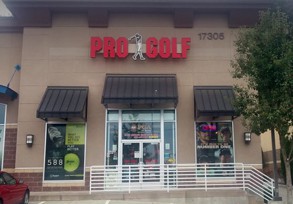 Store Hours:
Monday-Friday: 9:00am – 7:00pm
Saturday: 9:00am – 6:00pm
Sunday: 10:00am – 5:00pm
Address:
17305 Southcenter Pkwy
Tukwila, WA 98188
Manager: Craig Tabor
Phone: (206) 431-0100
Email: [email protected]

We service customers not only from the Pacific Northwest, but from all over the world! Our store is conveniently located just 2.5 miles from the Sea Tac International airport. We are now located at the S.W. corner of Southcenter Parkway and Minkler Blvd, next door to La-z-boy Furniture and across the street from Red Robin.
As the first Pro Golf Discount store to open in the Seattle area in 1977, our 6,500 square foot store is full of the newest and best priced golf equipment and accessories on the market today with products for all ages and skill levels. At Pro Golf, we strive to make your golfing experience the best it can be.
Come visit us today!
– Craig Tabor, Store Manager
Golf Lessons:
New! Pro Golf Discount is excited to announce that we now have a full time PGA Teaching Pro giving golf lessons in our Southcenter store. Just a short drive from Seattle, Federal Way, Renton, and other areas near Tukwila; golf lessons at Pro Golf Discount in Southcenter are convenient and for everyone! Lessons take place in our brand new Pro Golf Theater featuring the Foresight Sports GC Quad Launch Monitor, the most advanced technology available to analyze and correct your swing. The GC Quad provides you real statistics about your distance, ball spin, and much more, see the video here. Our friendly and accomplished PGA Pro giving lessons in Southcenter is Jim Bennett, click here to view Jim's availabilities and rates. Visit our lessons directory to meet our other PGA Pro's.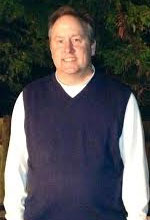 Jim Bennett is one of the State of Washington's most accredited PGA Teaching Pros. For multiple years Jim have been voted in the Top Teachers for the State of Washington and America. Jim has been teaching for the past 27 years, spending the last 15 years teaching at Southcenter Golf Driving Range. Among his numerous teaching achievements he has also excelled on the course, winning the Wilson Shoot-Out Championship, WWPGA Championship, and the Washington State Assistance Championship. Book now!
Click here for more information on Jim and to view his availability.
Fitting Center:

We invite you to come swing any club in our shop in one of our convenient, indoor hitting cages. With the state of the art GCQUAD software from Foresight Sports, our Master Club Fitters can analyze your swing and recommend the right equipment for your game. This is a free service. You get individual, one-on-one attention from our staff and a documented profile of the details obtained from your personal hitting session. For more information, visit the Custom Fitting Center page.
Military Discount
We are proud to offer a discount to those in the military of 10% on everything except clubs (including putters) and golf balls at 5%, however some manufacturer exclusions apply. See store for details.
Southcenter Store Location:
We are located just 2.5 miles from the Sea Tac International airport. We are now located at the S.W. corner of Southcenter Parkway and Minkler Blvd, next door to La-z-boy Furniture and across the street from Red Robin.

Robert Tomsic
Master Club Fitter
Since 1993

Jason Mattaini
Master Club Fitter
Since 2022

Ben Schumacher
Master Club Fitter
Since 2023

Dwayne Helgeson
Master Club Fitter
Since 2023
What Our Customers Are Saying
★
★
★
★
★
Greg L.
I'm a left handed golfer and for some reason left handed people always get the short end of the stick when looking for new clubs. I went to a few places and they're all about the same, but these guys spent the time with me I needed. They took me through the fitting process and set me up with a nice selection of left handed demos. They educated me well enough for me to be confident in my purchase. I'm very happy with my new clubs. They definitely know their stuff here.
★
★
★
★
★
YJ
Always helpful and friendly staff. The layout is quite different from the old place and the parking is a little odd but times change I guess. The store is clean and has an open layout with good prices. (We prefer Pro Golf to Puetz).
★
★
★
★
★
Billie B.
My golf instructor told me I need new clubs, so I went Pro Golf Discount in Southcenter. I'm new to the game and don't really know what to look for. Everyone is so helpful the minute I walk in the door. Mike G had me hit a few balls with different clubs to evaluate my swing, and then helped me pick out the perfect clubs. It's a small store, but it's stocked with everything you need for the game.
★
★
★
★
★
Dan M.
Helpful, knowledgeable, and friendly staff.
★
★
★
★
★
Rose
The Ladies club selection is amazing, one of the best I found. Having used my set of clubs for the past 10 years, I felt it was time to get fit with the new technology. Since visiting several other golf stores, I went to Pro Golf Southcenter and immediately felt welcome. Their selection of ladies clubs is better than any of the other stores. Their knowledge and expertise in club fitting excelled over the rest. Impressive selection of ladies apparel and got some new shoes to take home with me as well.