Pro Golf Discount of Bellevue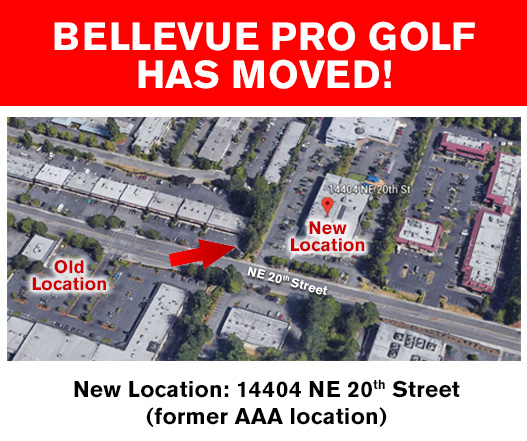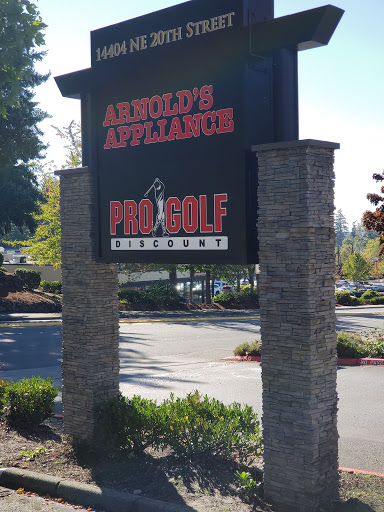 Store Hours:
Monday-Friday: 9:00am – 7:00pm
Saturday: 9:00am – 6:00pm
Sunday: 10:00am – 5:00pm
Address:
14404 NE 20th St
Bellevue, WA 98007
Manager: Jason Litt
Phone: (425) 641-6766
Email: [email protected]

We are your neighborhood Pro Shop! We provide all the services and products you'd want at your home course but at our everyday discount prices. The eight of us on staff have a combined 156 years of experience in the golf business, making us one of the most knowledgeable staff in Washington. Our brand new state-of-the-art store is located in the Overlake area, East of Bellevue; on NE 20th. Whether it's from North Bend to Mercer Island or Bothell to Renton, we have the Eastside covered.
Jason Litt
Store Manager
Golf Lessons:
New! Pro Golf Discount is excited to announce that we now have a full time PGA Teaching Pro giving golf lessons in our stores. Lessons are available for for all skill levels and take place in our new Pro Golf Theater; featuring the best technology available to analyze and improve your swing. Visit our lessons directory to meet our other PGA Pro's near you!
On-Site Repair Available:

Did you know we do repairs? We feature an on-site Club Repair Center. Select from a wide variety of services available. Whether you need re-grips, new shafts or special modifications, Jeff Johnson, our experienced repair specialist, can make precision adjustments to your clubs to better meet your individual needs. For more information, visit the Bellevue Repair Center page.
Fitting Center:

We invite you to come swing any club in our shop in one of our convenient, indoor hitting cages. Check out our NEW state of the art Game Changer Launch Monitor (GC Quad) software from Foresight Sports…new in 2018! Our Master Club Fitters can analyze your swing and recommend the right equipment for your game. This is a free service. You get individual, one-on-one attention from our staff and a documented profile of the details obtained from your personal hitting session. For more information, visit the Custom Fitting Center page.
Military Discount
We are proud to offer a discount to those in the military of 10% on everything except clubs (including putters) and golf balls at 5%, however some manufacturer exclusions apply. See store for details.
Bellevue Store Location:
You'll find us just down the hill from Fred Meyer and just below Rich's, in the former AAA location at 14404 NE 20th Street, Suite 150, in the Overlake area, East of Bellevue.

Jeff McKenzie
Assistant Mgr.
Since 1999

Doug Schroth
Master Club Fitter
Since 1994

Stuart Tolkkinen
Master Club Fitter
Since 1997

Steve Hastings
Master Club Fitter
Since 1999

Joe Brown
Master Club Fitter
Since 2001

Jeff Johnson
Repair Specialist
Since 2003

William Leach
Master Club Fitter
Since 2017

Ceejay Stubbs
Master Club Fitter
Since 2022
What Our Customers Are Saying
★
★
★
★
★
Ashish M.
Jeff made the intimidating process of buying new clubs very approachable for a beginner. Great prices.
★
★
★
★
★
Kyle R.
Store manager Todd was very friendly and helpful. Set me up with everything I needed and never pressured me into anything extra. Very happy with my new set.
★
★
★
★
★
Sharon R.
After being discriminated against at Puetz my husband and I came to Discount Golf and had by far the best experience.
The salesman were knowledgeable, helpful and kind. Not to mention well organized with a great selection! I would definitely recommend this location.
★
★
★
★
★
Matt R.
I was looking to get fitted for Irons, I first went to Puetz and stood around for 20 minutes while the staff ignored me and assisted other customers. So I left Puetz and took my business to Pro Golf Discount in Bellevue. I was greeted right when I walked in the door by Todd, the store manager, even though they were very busy. He asked what I needed and got me set up in their golf theater and fit me for some Ping i20 irons. The staff is very knowledgeable and spent the time needed to get the perfect clubs for my game. I will definitely be coming back to Pro Golf Discount for all my golf equipment needs.