Pro Golf Discount of Bellingham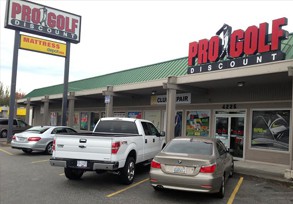 Store Hours:
Monday-Friday: 9:00am – 7:00pm
Saturday: 9:00am – 6:00pm
Sunday: 10:00am – 5:00pm
Address:
4225 Meridian St
Bellingham, WA 98226
Manager: Richard Wallace
Phone: (360) 738-7101
Email: [email protected]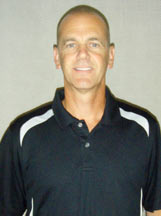 We are eager to help you with all your golfing needs. We feature over 8000 square feet of golf equipment. That makes us one of the LARGEST golf-only retail stores in the entire Northwest. We have been located at the 4225 Meridian location for over 25 years. Our staff features three former on course golf professionals and over 100 years combined experience at this store. Whether you are coming up from Island County, Skagit County, down from the lower mainland of B.C., or from inside Whatcom County; rest assured that the Pro Golf Bellingham staff will be able to find you the proper equipment for your game.
Richard Wallace
With Pro Golf since 1992
On-Site Repair Available:

Did you know we do repairs? We feature on-site club repair services. Select from a wide variety of services available. Whether you need re-grips, new shafts or special modifications, Joel McNeely, our experienced repair specialist, can make precision adjustments to your clubs to better meet your individual needs. For more information, visit the Bellingham Repair Center page.
Fitting Center:

We invite you to come swing any club in our shop in one of our convenient, indoor hitting cages. With the state of the art Game Changer Launch Monitor (GC Quad) software from Foresight Sports, our trained Advisory staff can analyze your swing and recommend the right equipment for your game. This is a free service. You get individual, one-on-one attention from our staff and a documented profile of the details obtained from your personal hitting session.
For more information, visit our Custom Fitting Center page.
Military Discount
We are proud to offer a discount to those in the military of 10% on everything except clubs (including putters) and golf balls at 5%, however some manufacturer exclusions apply. See store for details.
Bellingham Store Location:
We are easy to find, located just five blocks north of I-5 at exit #256 (Meridian Street).

Joel McNeely
Assistant Mgr. / Repairs Specialist
Since 1997

Jason Uhde
Master Club Fitter
Since 1996

John Golia
Master Club Fitter
Since 1997

Jeff McMahon
Master Club Fitter
Since 2015

Kelley Arter
Master Club Fitter
Since 2021
What Our Customers Are Saying
★
★
★
★
★
Alina B.
Great place. You can get fitted for perfect clubs, find your speed and distance for free.
★
★
★
★
★
Dustin R.
So I have been looking at clubs for awhile now, finally decided on the ones I wanted to get and called pro golf discount. Not only did they have the ones I wanted in stock (I hate waiting), but they could drop ship them to my work from their warehouse. Kevin made the calls to find out shipping times then called me and said I should have them in a few days. Well that was yesterday and I got them today! Great customer service is why I drive (or call) Pro Golf for all my golfing needs. Even if they are 45 minutes away. Thanks again guys.
★
★
★
★
★
Margaret O.
As soon as I walked in I was made to feel at home by friendly and knowledgeable sales staff. I asked a myriad of questions and given everything I needed to get off on the right foot with things like new clubs, shoes, and more. Absolutely coming back!
★
★
★
★
★
Evan W.
These guys are nice. They don't hassle you and they offer help if needed and they want you to try out any club if you even has the slightest urge.