At Pro Golf Discount Gift Card Makes The Perfect Gift For Your Golfer!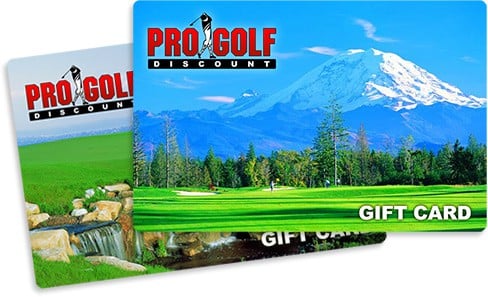 Order a gift card by phone:
Bellevue – (425) 641-6766
Bellingham – (360) 738-7101
Lynnwood – (425) 771-2131
Southcenter – (206) 431-0100
Tacoma – (253) 473-4290
Gift Cards can be purchased at any of our store locations, or save the gas and give us a call and we will drop one in the mail to you.
(Please note that gift cards ordered by phone must be sent to billing address for security.)
Did You Know That We Give Gift Card Donations For Charity Tournaments!
Are you having a Charity Golf Tournament?
Visit our Southcenter store or call (206) 431-0100 to find out if your Tournament qualifies for our donation of $5 Gift Cards for each member who participates in your event.
(Please note that gift cards given as charity are restricted to one per customer as well as other restrictions that may apply to gift cards given as donations. Please see store for full details.)