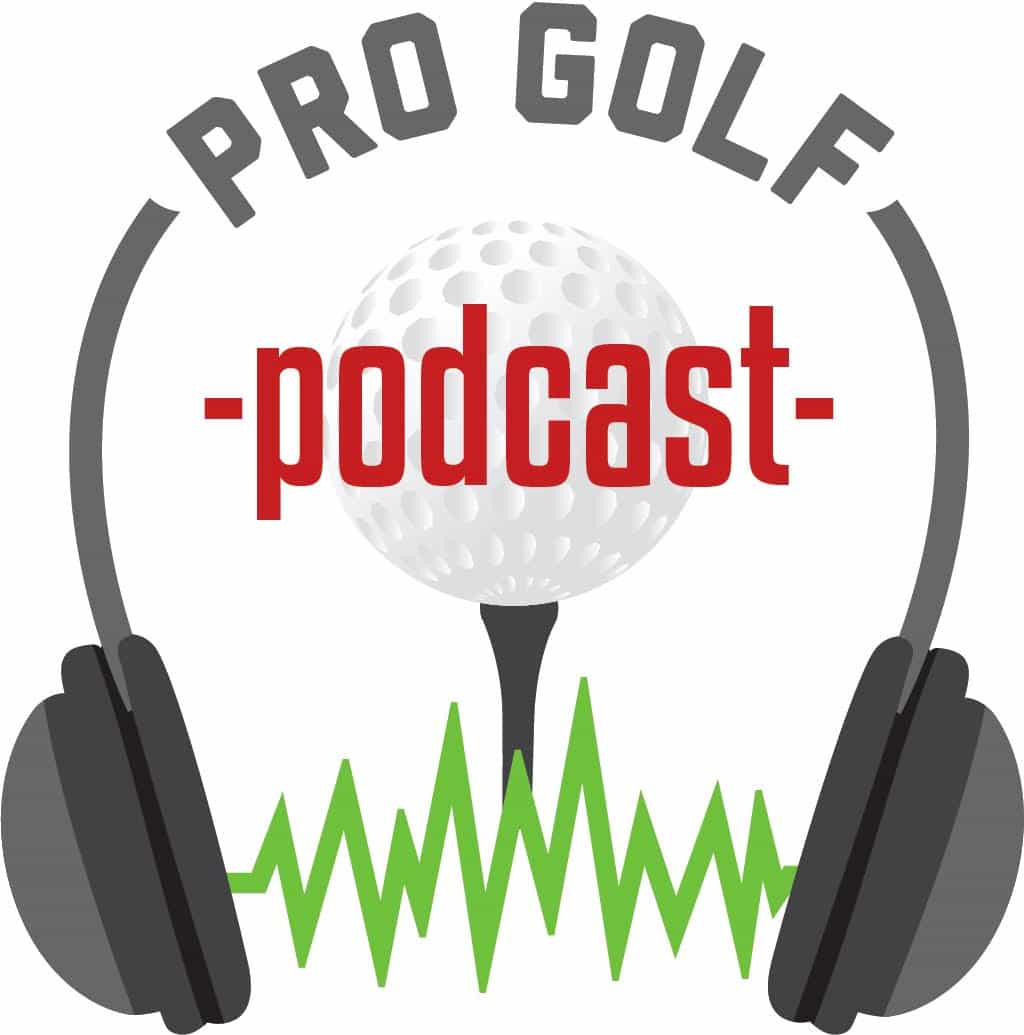 Welcome to the Pro Golf Podcast
with Justin Morrison and Brandon Wilhelm
Listen to Justin Morrison and Brandon Wilhelm from Pro Golf discuss all things Golf. From Tour Pros and Majors to Swing Tips and Savings. Have a ton of fun and even learn a few things. The perfect podcast to enjoy on your commute or while at work. If you have any comments, suggestions or questions, shoot us an email at [email protected] or tweet us at @ProGolfPod. We hope you enjoy!


WA State Golf Courses Podcast #12
What courses in the state of Washington would you like to see the pros play? Justin and Brandon share their top picks (2:01), and also come to the defense of a few of the more overlooked courses in the Puget Sound (20:00). Plus a conversation with Troy Andrew the CEO of the WSGA about the newly launched WA Golf Pass which offers some terrific deals on tee times and more for all WSGA members (10:05)

New 2018 Podcast #11
Justin & Brandon kick off the 2018 season by talking about the 647th ranked golfer in the world. No, that's not either one of us. It's Tiger Woods of course. He opens his season at Torrey Pines this week. Plus we talk to our local Cobra/Puma rep Mitch Bourgault about their new product line for 2018.
Slow Play Special Podcast #10
Let's Go……While we're young!
Summer Podcast #9
We've missed a lot this summer since our last pod… Spieth & JT Major wins, Solheim Cup, & Steph Curry's sponsors exemption at a Web.com tour event. Plus small detours into wearing shorts on a golf course, nice par 3 courses, and more.
US Open Podcast #8
Justin & Brandon are back just in time for their US Open preview. They highlight they story of Derek Barron from Puyallup, who will be teeing it up at Erin Hills along side the worlds best golfers after winning the regional qualifier at Tacoma CC. Michael Putnam will also be in the field representing the South Sound as the new venue just outside of Milwaukee, WI hosts our National Championship for the 1st time.
Pro Golf Podcast #7
We touch on our experience with the Pro Golf Club tournament series & the Zurich Classics new team format. But we really sink our teeth into the USGA & R&A ruling to give less credence to "At Home Rules Officials" who call in to report violations. The decision comes a little late for poor Lexi Thompson….SAD! Plus our picks for The Players.
Pro Golf Podcast #6 – Masters Recap
Justin & Brandon meet up for an emergency session to rehash all that went down during an epic duel at Augusta between Sergio Garcia & Justin Rose. The Back 9 of the Masters never fails to deliver, a lesson that one of them needed to be reminded of.

Pro Golf Podcast #5 – Masters Special
On our Masters Special we preview this years action and give our picks to win in 2017. Plus we discuss our favorite holes at Augusta & our favorite past tournaments. We also talk to 3 guests who take us through what it's like to be on the grounds for Masters Week.

Pro Golf Podcast #4
The Northwest Golf community lost a legend with the passing of Ken Still in the middle of March. We have two guests who knew Kenny well. Don Kade, a member at Fircrest, & Scott Nelson the NW rep for Bridgestone Golf. They both share stories and memories of their relationship with the Kenny Still (Begins 15:00 mark). We also recap the results from Arnie's tournament and the Dell Match Play tournaments.

Pro Golf Podcast #3
Our two main topics are the proposed rule changes, and spring aerification at courses in the Northwest. Resident grass expert Brandon Wilhelm was a superintendent at 2 clubs in Arizona and worked in the Puget Sound as well. He explains why it's a necessary evil if you want good putting surfaces in the summer. Plus we look back at DJ's win in Mexico, & look ahead to Arnie's tournament.
Pro Golf Podcast #2
Our Equipment Episode features brief conversations with Reps from Callaway, Cobra, TaylorMade, Ping, & Titleist. The best of the new product for 2017 is discussed. We also spotlight the Pro Golf Club Tournament Series which kicks off its first event at Chambers Bay this month. Plus deep thoughts on Pat Perez & we give our picks for the WGC in Mexico and the Valspar Championship.
Pro Golf Podcast – Latest Podcasts
Checkout all of our Latest Podcasts