Jim Bennett Availability for Golf Lessons
Jim is available for Lessons Tuesday through Saturday. To schedule a lesson call 253.350.4382. Thank you!
Golf Pro Jim Bennett – Lesson Pricing and Availability
Rates for Golf Lessons with Jim Bennett
(Effective starting January 2022)

Single
Series of 3
Series of 5
Youth Lesson*
Club Fitting
$125.00
$345.00
$500.00
$60.00
$100.00**
*Age 17 and under qualify for youth rates.
**Club Fitting fee is applied to the purchase of clubs
Lessons are 45 minutes in length and all include the use of V1 Pro HD video analysis, Foresight Sports GC Quad – the most accurate indoor launch monitor and simulator technology. The technology is used to provide accurate data and feedback so that the golfer develops proper fundamentals and feel for the correct movements.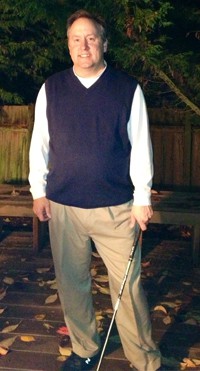 Jim Bennett has been teaching golf for 27 years, the last 15 years he has been teaching at the Southcenter Golf Driving Range. Before the position at Southcenter Golf Driving Range Jim taught at Rainier Golf and Country Club for 13 years.
In 2001, Jim was selected as the Western Washington Chapter PGA Teacher of the Year. From 2003 to 2010, Jim has been voted into Golf Digest's Top Teachers List in the State of Washington. During the years of 2007 to 2009, Jim was voted into Golf Range Magazine's Top 50 Instructors in America. Jim also has several distinguished playing achievements including winning the Wilson Shoot-out Championship and others, see more below.
If you are serious about improving your game come see Jim today in the Pro Golf Theater. We will analyze all parts of your swing and take you to the next level of play whether you are a novice or an advanced golfer. Jim has the knowledge, experience, and technologies to make you a better golfer with immediate results.
Jim Bennett was once again recognized by his peers as one of the best teachers in the State of Washington.  Jim ranked #5 in the State according to the October 2015 issue of Golf Digest Magazine. Read here
Playing Achievements:
2001 Western Washington Chapter PGA Teach of the Year
2003-2009 Voted by GOLF DIGEST as Top Teachers in the State of Washington
2007-2009 Voted by GOLF RANGE MAGAZINE as Top 50 Instructors in America
2007 #3 Teacher in the State of Washington by Golf Digest
2000 Wilson Shoot-Out Champion
1997 WWPGA Champion
2001 WWCPGA Teacher of the Year
Professional Organizations:
2005-2009 President's Council