Pro Golf Discount of Tacoma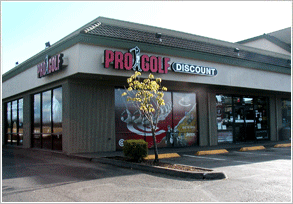 Store Hours:
Monday-Friday: 9:00am – 7:00pm
Saturday: 9:00am – 6:00pm
Sunday: 10:00am – 5:00pm
Manager: Scott Hansen
Phone: (253) 473-4290
Email: tc@progolfseattle.com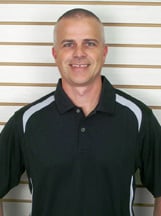 Come see our newly expanded 9000 square foot superstore! We are a full service facility, complete with three hitting cages that allow us to custom fit you into the proper equipment for greater success on the golf course. Our new Club Repair Center contains state-of-the-art equipment to help make precision adjustments or repairs to your existing clubs.
We've been serving golfers for over 20 years in Tacoma. From Vancouver to Seattle and all over the South Puget Sound region, our professional Advisory staff has been successfully assisting golfers with all their golfing needs. Our fully trained staff offers over 100 years of combined experience and providing great customer service and a fun environment is our purpose and passion. We've built our reputation on maintaining the best prices and the best service anywhere.
Come visit us today!
Scott Hansen
With Pro Golf Discount since 1994
On-Site Repair Available:

Did you know we do repairs? We feature on-site Club Repair Center. Select from a wide variety of services available. Whether you need re-grips, new shafts or special modifications, Brian Pruitt, our experienced repair specialist, can make precision adjustments to your clubs to better meet your individual needs. For more information, visit our Tacoma Repair Center page.
Fitting Center:

We invite you to come swing any club in our shop in one of our convenient, indoor hitting cages. With the state of the art Game Changer Launch Monitor (GC2) software from Foresight Sports, our Master Club Fitters can analyze your swing and recommend the right equipment for your game. This is a free service. You get individual, one-on-one attention from our staff and a documented profile of the details obtained from your personal hitting session. For more information, visit the Custom Fitting Center page.
Military Discount
We are proud to offer a discount to those in the military of 10% on everything except clubs (including putters) and golf balls at 5%, however some manufacturer exclusions apply. See store for details.
Tacoma Store Location:
Take the 56th street exit off I-5. We are located just south of the Tacoma Mall in between 48th and 56th streets on Tacoma Mall Boulevard.

Craig Tabor
Assistant Mgr.
Since 1991

Brian Pruitt
Repair Specialist
Since 1992

Steve Connors
Master Club Fitter
Since 1997

Danny Brooks
Master Club Fitter
Since 1995

Matt Sweaney
Master Club Fitter
Since 1997